(Mis)perceptions of the State of Benefits Admin Technology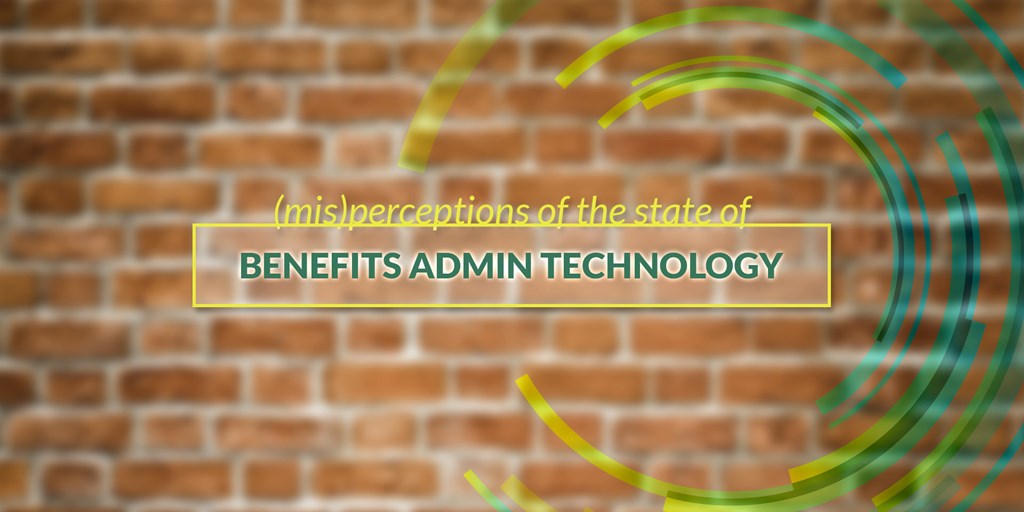 We live in interesting times when it comes to insurance technology (insurtech). According to cbinsights.com, in the United States alone, more than $2.56 billion has been invested in insurtech startups in 2018! Huge investments are being made in projects and programs to change an industry that has been traditionally dominated by manual processes and paper. Benefits administration (benadmin) in particular is one area in which tech investment is long overdue. Over the past few years the Canadian market has seen new entrants into this space as companies try to catch the insurtech wave that is rolling over the industry.
In spite of all of this industry investment, employers seem to be largely unaware of the fact that benefits management technology exists in the Canadian market that is specifically designed to streamline their administration and lower management costs. In fact, according to a recent study performed by HUB International, "more than 3 of every 4 respondents indicate that they are planning to implement one or more cost management strategies in the near future" yet, "only 11% of respondents plan to implement a new, or improve an existing, benefits administration technology platform or software solution."
Companies are keen on implementing cost management strategies yet very few are considering software solutions as a means of controlling costs. Why is this?
The Technology Gap
Benefits administration in Canada, whether performed directly with an insurance carrier, through a TPA or managed in house, has traditionally been low tech. Very low tech.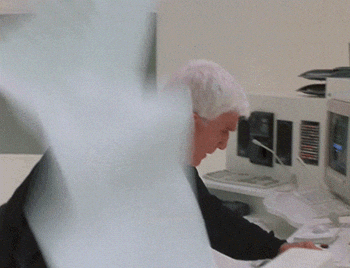 Nowadays, however, many software development companies have started to invest in benefits administration related technology.
HR software companies, for example, often deliver some form of benefits administration module that integrates with their larger HRIS platform. These benefits admin modules typically streamline certain basic processes, but leave a lot of administration challenges unaddressed. These modules are often the least robust components of the overall HRIS platform. They may serve simple scenarios well, but as the complexity of the plan offerings increase so does the manual work.
Anyone who has been involved in employee benefits administration knows that it can get complicated. Fast. Administration requirements can change depending on:
the funding model (ASO, insured, etc.),
the plan design types (traditional, flex, etc.)
the type of products chosen (life, health & dental, wellness, spending accounts, etc.),
the employer's unique policy contract requirements,
unique insurance carrier requirements,
collective agreements,
the list goes on...
It's no wonder that benefits administration is still largely manual.
Bridging the Technology Gap
"While HR professionals are open to using technology, they might not yet realize how much technology has evolved and how it could help them to reach their employee benefits goals" (HUB International 2018 Benefits Barometer Canada Study).
With the inherent complexities built into benefits administration, it's no wonder employers don't plan on implementing new benefits admin technology. As HUB shows, employers are unaware of, and honestly may not believe there are, benefits admin systems that can handle their administration requirements. But there are systems on the market that are purpose built to solve these very real administration challenges.

Systems such as (insert shameless plug here:) the Effortless Admin platform. Technology that is designed to:
Simplify complex and error prone administration processes and insurance carrier requirements
Reduce liability through integrated policy contract compliance
Support the various (and changing) products an employer may want to offer to their employees
Eliminate duplicate data entry through integrations with insurance carriers and HRIS/payroll systems
Eliminate unnecessary billing reconciliation
Adapt to the unique reporting requirements of employers
And much more...
As of now, most employers are unaware that there are solutions to their administration challenges. This lack of awareness has caused many employers to settle for suboptimal solutions. The implementation of quality benefits admin platforms can very quickly lead to real tangible cost savings and increased flexibility.