How a TPA Lowers Administration Costs
The true cost of an employee group benefits plan is more than the plan's premium. The plan must be administered, and administration is a time consuming, inefficient, and costly part of employee benefits. Benefit plan admin is usually a process of never ending paper chasing for enrollments and other forms, while maintaining a wall of post-it note reminders of important dates as well as an excel sheet to cross reference against insurance company admin websites and invoices.
The inefficiencies of this process add up. For example, CFO.com estimates the following average day-to-day benefit plan admin costs:
$110 per employee enrollment
$13 per address change
$45 per salary change
These costs, while significant, are only small parts of the plan admin work, which also includes the monthly management of insurance company billing reconciliation and remittances.
Together, these costs add up to large, recurring expenses. This is especially true once you consider the fact that Canadian employers change benefit providers every 3-5 years on average, meaning that companies are re-enrolling all employees at $110.00 each two or three times every decade. (Not to mention the costs of marketing and quoting the company's benefits package.)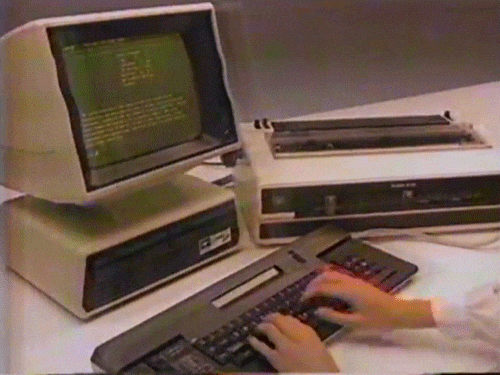 There is a simple reason these costs are so high. Canadian HR departments have almost no choice but to work through the frustrating limitations of insurance carrier administration systems. These systems are often inefficient, and slow to change. As a result, a typical HR department will usually find a benefits plan supported by one insurance company to be an administrative challenge, and many companies have to pass on improving a benefit plan by adding additional benefit products from other providers simply because they can't handle the extra admin burden.
Many significant liabilities likely exist in your benefit plan eligibility data. This is because insurance company systems require the HR professionals to manually make sure that data entered into them complies with the insurance company's administration guide, instead of embedding the insurance company's guide into the system to protect the users. This creates risk, and can result in careful HR professionals needing big delays for small changes. But in the end no one is perfect, and data entry errors happen from time to time, and insurance company systems aren't built to catch these errors.
Read more about how the right TPA can reduce your liability here: The Liability Risks Hidden in Your Employee Benefits Data
Leveraging the right TPA can greatly reduce your administration efforts
Choosing the right Third Party Administration (TPA) platform can reduce administration costs and liability while increasing flexibility.
Using the right platform will reduce your organization's day to day administration costs through built in administration process optimizations. Put simply, the right platform can end the paper-chase and eliminate the need for maintaining a wall of post-it notes or excel sheet reminders, and frees up HR teams to perform higher value work for the company. More specifically, a platform that can be used no matter what insurance company supports the benefits plan at a given time, and one that is designed make sure changes comply with current benefit plan rules, will save your company time and save money.
Common functions like enrollments, updates, and salary changes are supported by the platform to ensure compliance, reducing the time and cost of these tasks, while billing reconciliation can be largely reduced. Other common costs can be eliminated completely. Adding or changing insurance carriers can be performed with no administration effort on the part of your HR team. Carrier changes can often be seamlessly implemented no disruption to your HR team.

Look for a TPA that supports the ability to make employee changes right up to the last business day of the month at which time billings are automatically generated. This means no restrictions on when during a month you can change employee data which translates to little, if any, reconciliation. Not only that but the platform produces one consolidated bill regardless of the number of insurance carriers you leverage so you only have one bill to pay.
TPA's are backed by support teams that provide your organization support in administration and your employees with advice on utilizing the benefits plan which serves to remove your HR/Administration team's risk of providing false advice.