Coronavirus (COVID-19): Information and Links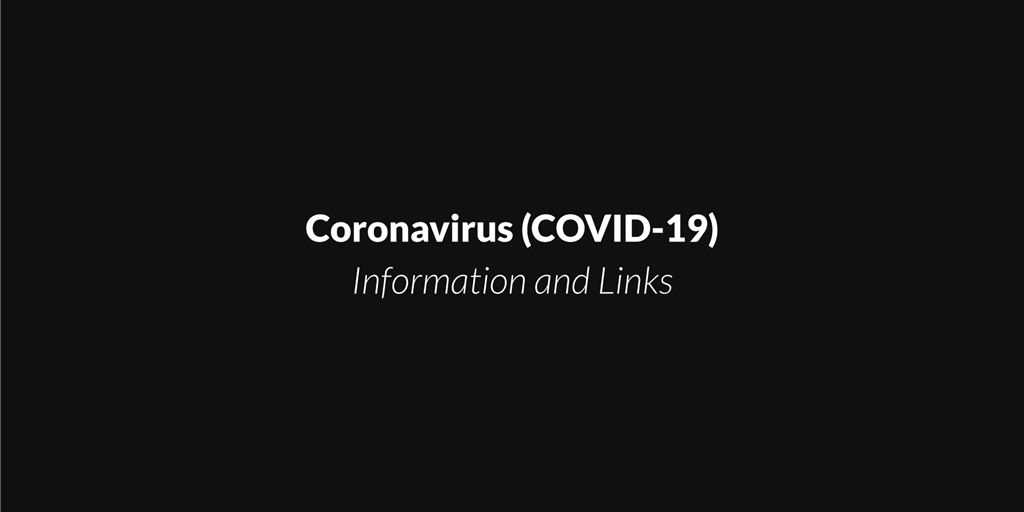 This article will be updated as information is made available. Last Updated Monday, October 19, 2020.
In response to the ongoing spread of the novel coronavirus (COVID-19) we have compiled some helpful links that provide information about the Government of Canada's response to the virus as well as information provided by various insurance carriers.
Official COVID-19 Updates
Information about the spread of COVID-19 in Canada can be found on the Government of Canada's website here:
Government of Canada Coronavirus disease (COVID-19): Outbreak Updates
At the time of publishing, there is no vaccine to protect against COVID-19. As such, taking personal and corporate precautionary measures is important.
Being Prepared as a Workplace
Detailed information from the WHO on getting your workplace ready for the coronavirus can be found here:
Getting your workplace ready for COVID-19
Coronavirus disease (COVID-19): Being prepared
Group Benefits Considerations
Travel Benefits
Group benefits travel coverages may not be valid if travelling to a country with the following travel advisories issued:
Avoid non-essential travel
Avoid all travel
Any travel to a region with a travel advisory is strongly discouraged and can result in the denial of travel medical claims. Up to date information on current travel advisories issued by the Government of Canada can be found here:
Travel Advice and Advisories
Coronavirus disease (COVID-19): Travel advice
For more information about your group benefits travel coverage, view the links below or talk to your advisor or travel provider directly. Contact information can be found on your benefits booklet or you plan administration or plan member site.
Group Benefits Coverage Questions
Should you have any questions regarding benefit coverages, please contact your group benefits advisor, or the appropriate provider directly.
Specific Insurance Carrier Communications
For more information on insurance carrier specific coronavirus literature please see the links below.
Alberta Blue Cross
https://ab.bluecross.ca/news/covid-19-updates.php
https://www.ab.bluecross.ca/news/covid-19-claims-submission.php
Allianz Global Assistance
https://www.allianz-assistance.ca/en_CA/press-and-media/press-and-media.html
Canada Life
COVID-19 Update (October 19, 2020)
Chubb
Desjardins Insurance
https://www.desjardinslifeinsurance.com/en/group-insurance-plan-members/need-help/travel-assistance
https://www.desjardinslifeinsurance.com/en/faq/faq-group-insurance-coronavirus
Desjardins FAQ for Plan members.pdf
Empire Life
https://www.empire.ca/sites/default/files/2020-02/Coronavirus_FAQ_Flyer_BD_Canada-EN-web.pdf
Equitable Life
https://mailchi.mp/equitable/coronavirus-pa-enews-english-mar-13-2020?e=ef94ab4b85
Short-term disability coverage for plan members in quarantine or self-isolation
COVID-19 FAQ
Equitable Life creates guide to accessing virtual healthcare at no cost
GOeVisit
GOeVisit Coronavirus Screening Mar 2020.pdf
GOeVisit COVID-19 vf.pdf
GOeVisit Major Announcement Covid 19 vF.pdf
Green Shield Canada
https://support.greenshield.ca/SupportCentre/Home/Home/DocumentsByTopic/region_coronavirus
Green Shield Coronavirus FAQ.pdf
https://www.greenshield.ca/en-ca/news/stories/digital-health-services-you-can-count-on
Stronger minds for all Canadians
Homewood Health
https://homewoodhealth.com/corporate/blog/covid-19-services-update
How to stay productive and motivated when working from home
iCBT Support Programs for Anxiety
COVID-19 Pandemic: Managing the Impact
COVID-19 Pandemic: Facts & General Information
COVID-19: Self-isolation and quarantine: What you need to know
Quelling COVID-19 Anxiety How much information is too much?
COVID-19: How to speak to children
COVID-19: Managing Stress & Anxiety
COVID-19: Virtual workplaces, the new norm (for employees)
COVID-19: Virtual workplaces, the new norm (for managers)
COVID-19 Pandemic: Managing the Impact
COVID-19: Support for First Responders, Front Line Workers and Public Facing Employees
Extending Homeweb to plan members who are losing coverage
COVID-19: Pandemic Toolkit (Customers)
COVID-19: Pandemic Toolkit (Managers)
COVID-19: Pandemic Toolkit (Employees)
COVID-19: Financial tips for your financial health
COVID-19: Increases in Domestic Violence
Wellness Together Canada
COVID-19: Managing the Impact
FREE Webinar May 6, 2020 at 12PM: Understanding the impact of COVID-19 on your mental health
COVID-19: Those with family members in long-term care facilities
COVID-19: Managing the Impact (May 6, 2020)
COVID-19: Parenting during a pandemic
COVID-19: Managing the Impact (May 26, 2020)
COVID-19: Workplace Re-entry Toolkit (June 16, 2020)
COVID-19: Managing the Impact (June 30, 2020)
HumanaCare
Manulife
https://www.manulife.ca/content/dam/manulife-advisor-portal/documents/en/other/gbrs/newsroom/manulife-gb-novel-coronavirus-faqe.pdf
Medavie Blue Cross
https://www.medaviebc.ca/en/covid19
MyCare
MyCare has partnered with GOeVisit to provide virtual diagnostic screening for COVID-19
Access to COVID-19 screening for MyCare members
National HealthClaim
Answer to Questions About COVID-19 Expenses.pdf
Pacific Blue Cross
https://www.pac.bluecross.ca/covid19/
https://www.pac.bluecross.ca/advisorresource/covid19/
https://www.pac.bluecross.ca/news-articles/coronavirus-and-your-benefits/
https://www.pac.bluecross.ca/advisorresource/advisor-news/covid-19-and-your-benefits-plan-frequently-asked-questions/
Rewarding healthy goals as we flatten the curve
RSA
RSA COVID-19 RTI Partners Communication 03132020.pdf
Sun Life
https://sunlife.ca/sponsorcovid19
https://www.sunlife.ca/slf/sunhub/Content+for+Clients/ci.Seven+simple+ways+to+avoid+the+flu.mobile?vgnLocale=en_CA
https://www.sunlife.ca/static/canada/Sponsor/About%20Group%20Benefits/Focus%20Update/2020/931/931_Focus_SA.pdf
Update from Sun Life regarding COVID-19
Continuing benefits coverage during COVID-19
Helping plan members boost their mental wellness during this time
Tugo
https://www.tugo.com/en/travel-insurance/faq/
Unistar
Unistar Coronavirus Bulletin - Short Term Disability Insurance.pdf
Unistar Multi Employer Trust COVID-19 - Mar 31 2020.pdf